We offer home care services according to your own needs and the duration of each visit depends on the incident. We are here for you and for your families to make sure that we keep you happy and satisfied.
The services offered are:
Nursing care (medication administration, oxygen, injectables, drips, nursing interventions etc.)
Personal care and hygiene
Bath in bed, shower, bathtub
Wound care/wound dressing
Companionship / socialization
Doctor visits
Psychological support
Cognitive rehabilitation therapy (memory, speech etc.)
Physiotherapy
Transportation and escort to medical appointments, social visits etc.
Counselling services on issues related to the care of older adults and people with disabilities
Other services depending on your needs.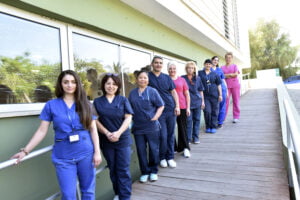 For more information please contact us.